Again this year, we are proud to have outstanding students on the job market. For a list of our placement candidates and brief sketches of each, please select a field below.
POLITICAL SCIENCE & INTERNATIONAL AFFAIRS
PhD candidates and recent graduates currently on the market:
---
MATTHEW BAKER
PhD, Expected 2023
Curriculum Vitae
Dissertation Committee: Dr. Christina L. Boyd (Chair), Dr. Susan B. Haire, Dr. Geoffrey Sheagley, Dr. Roberto Carlos (UT-Austin), and Dr. Morgan Hazelton (St. Louis University)
Dissertation Title: Framing the Law: Judges and Jury Instructions
My research agenda is centered on the judicial branch and empirical legal studies, with an emphasis on judicial decision-making, judicial hierarchy, criminal trial courts, lawyers, law and society, and gender and racial diversity issues in the law. This research agenda is motivated and informed in large part by my experience in the legal field as a public defender. My NSF-funded (through the Law and Science Dissertation Grant) dissertation takes those practical experiences I had in the courtroom and translates them into an interdisciplinary examination titled Framing the Law: Judges and Jury Instructions. This dissertation project tackles three related questions: (1) how do judges' preferences and professional backgrounds impact their decision-making on jury instructions, (2) what impact do jury instructions have on verdicts, and (3) do a judge's race and sex impact his or her use of implicit bias jury instructions? Beyond the dissertation I have published on trial court decision-making in the context of bail and pretrial release.
For me, teaching is a passion. Fostering student learning has driven my professional interests since I began coaching undergraduate mock trial over six years ago. Teaching students motivated me to return to graduate school after six years practicing law, hoping that earning my PhD would allow me to teach law and courts and American politics courses full time at the college level, all while pursuing a concurrent research agenda enhancing and supplementing my teaching efforts. Over the past four years I have taught at both the University of Central Florida (UCF) and the University of Georgia (UGA) in political science and legal studies. To date I have taught the following undergraduate courses: Criminal Law; American Government; Individual Liberties and the Law; Law and Society; Legal Research; Legal Writing; Law and the Legal System; and Professionalism and Civility in the Law.
---
PEDRO MAUES DE AVILA GOULART
PhD, Expected 2023
Curriculum Vitae
Dissertation Committee: Dr. Jeffrey Berejikian (Chair), Dr. Amanda Murdie, Dr. Daniel W. Hill, Jr.
Dissertation Title: Traumatic Events and Nuclear Weapons Decision-Making
Pedro is a PhD candidate in Political Science and International Affairs at the University of Georgia, specializing in International Relations, and an Oskar Morgenstern Fellow with the Mercatus Center at George Mason University. In his research he uses statistical models to investigate issues in nuclear strategy and proliferation.
He has taught multiple undergraduate courses as instructor of record, including Introduction to International Relations, Nuclear Politics, and Arms Control and Disarmament. In those he combines traditional lectures with experiential learning tools such as games, simulations, and engaging with news and archival sources. In recognition of his dedication to teaching, he was awarded the Christopher S. Allen Award for Teaching Excellence in 2022.
---
RYAN YU-LIN LIOU
PhD, Expected 2023
Curriculum Vitae
Dissertation Committee: Dr. Amanda Murdie (Chair), Dr. K. Chad Clay, Dr. Ryan Powers, Dr. Dursun Peksen (University of Memphis)
Dissertation Title: Micro-Level Analyses of the Uses and Impacts of Economic Sanctions
My research and teaching interests connect international relations with comparative politics, focusing particularly on economic sanctions, conflict, state repression, civil resistance, and human security. My current projects include (1) the impacts of sanctions on domestic and international violence, (2) domestic incentives for sanctions, and (3) public attitudes in sanctioned and sanctioning countries. My work has been published or forthcoming in Political Research Quarterly, Journal of Conflict Resolution, and Foreign Policy Analysis. In my dissertation, I explore how nonstate actors, including IOs, INGOs, and the public, influence the uses and consequences of sanctions. I have received the International Studies Association Dissertation Completion Fellowship, UGA Dean's Award for Social Sciences, and a fellowship from the Taiwanese government for my dissertation research.
I have independently designed and instructed an upper-level undergraduate course on Dictatorships in Fall 2022 and am preparing to teach Violent Political Conflict and Terrorism courses in Spring 2023. I have also led breakout sessions for Introduction to American Government. Overall, I have had many positive classroom experiences. In addition to the courses I have taught, I am prepared to teach introductory courses in international relations and comparative politics. For advanced courses, I can teach a range of courses in foreign policy, conflict, international security, international political economy, political violence, and human rights.
---
MATTHEW RAINS
PhD, Expected 2023
Curriculum Vitae
Dissertation Committee: Dr. K. Chad Clay (Chair), Dr. Amanda Murdie, Dr. Daniel W. Hill, Jr.
Dissertation Title: Institutionalized Abuse: State Incentivization and Oppressive Human Rights Violation
My research focuses on human rights measurement, marginalization and oppression. I most commonly work in the space of two overarching questions: "Why do states target their citizens with violence?" and "How do societal structures of privilege and power lead to non-enjoyment of human rights?". These questions have launched projects across several subfields like political violence, political economy, and measurement. My dissertation is one example, identifying victims of human rights abuse to understand how – and why – states target certain people for abuse. This manifests in other projects, examining widespread or targeted human rights abuse in contexts of nationalism, personalism, civil unrest, and migration. I also manage multiple measurement projects because of my research focus, including a leadership role with the Human Rights Measurement Initiative. As Civil and Political Rights Lead of the HRMI, I work with a dedicated team of advocates and academics to create yearly data on nine civil and political rights, and additional data on which people are particularly at risk for non-enjoyment of their rights.
My teaching approach prioritizes active learning, simulations, inclusive pedagogical practices, and undergraduate research. I have taught courses on International Organization, Modern Warfare, and Peace Studies, and have been a teaching assistant to classes on Human Rights and Nuclear Politics. Guiding students through their own research has been central to my course design – I have been awarded for cultivating undergraduate research and have served as graduate assistant to SPIA's Undergraduate Research Colloquium.
PUBLIC ADMINISTRATION & Policy

SU YOUNG CHOI 
PhD, Expected 2023
Curriculum Vitae
Personal Website
Fields of Study:
Nonprofit Management, Nonprofit Finance, Collaboration, and Civic Engagement (Volunteerism)
Dissertation Committee:
Rebecca Nesbit (major professor), Katherine Willoughby, Michelle Lofton
Dissertation Title:
Nonprofit Resources: Revenues, Relationships, and Volunteers 
Su Young Choi is a Ph.D. student studying Public Administration and Policy at the University of Georgia. Su Young is interested in public and nonprofit management, focusing on nonprofit financial management, volunteering, and cross-sectoral collaboration. Her dissertation examines the extent to which nonprofit revenue diversification mitigated nonprofits' revenue volatility during the 2008 Great Recession, finding that revenue diversification did not effectively lower revenue volatility in times of crisis (in comparison to pre-crisis levels). Currently, she is working on a book that explores how public and nonprofit organizations manage volunteers, particularly court-ordered community service workers including relevant processes, management challenges, CSW experiences, and barriers to completing their service. Her other research has been published or is under review in VOLUNTAS: International Journal of Voluntary and Nonprofit Organizations and Nonprofit and Voluntary Sector Quarterly.
Prior to her academic career, she worked for 12 years in various international public and nonprofit organizations. Her relevant professional background, paired with her academic training, allows her to connect social science theory with salient and pressing social public issues in practice.
At the University of Georgia, Su Young has served as an instructor of record since 2021. She currently teaches a course, PADP 4640: Introduction to Nonprofit Administration.
---
Kyoung-cheol (Casey) Kim
PhD, Expected May 2024
Curriculum Vitae
Personal Website
Fields of Study:
Public Administration, Public Management, and Artificial Intelligence
Dissertation Committee:
Andrew Whitford (Chair), Katherine Willoughby, and Jason Anastasopoulos (Specialization: AI and Governance)
Dissertation Title:
Essays on Technology, Innovation, and Government
I am Kyoung-cheol (Casey) Kim, currently pursuing my doctoral studies in the Department of Public Administration and Policy at the School of Public and International Affairs, University of Georgia. My research interests include bureaucracy, motivation, and institutional analysis, with a specific focus on investigating how the integration of artificial intelligence (AI) systems into governance can transform the functioning of humans, organizations, and society.
My published works have appeared in Perspectives on Public Management and Governance (including one that received the Camilla Stivers Best Article Award by PMRA), Asia Pacific Journal of Public Administration, Data & Policy, and the Oxford Handbook of AI Governance, among others.
I have taught POLS1101 American Government (undergraduate-level) discussion sections for three years (2020-present), and I have consistently received excellent student evaluations. In addition, I have conducted "AI and Government" classes for Korean government officials several times as part of their career development training (MPA-level) at the University of Georgia.
Prior to embarking on my academic journey, I worked in several governmental organizations in Seoul, Korea, including the Ministry of National Defense as a secretary staff for a Marine Corps Major General, and the Seoul Institute as a researcher—a think tank for the metropolitan city. These experiences inspired me to delve more profoundly into the workings of public administrative organizations which are critical to the vibrancy, health and safety of individuals and communities.
---
Colt Jensen
PhD, Expected Summer 2024
Curriculum Vitae
Personal Website
Fields of Study:
State and Local Government, Rural Local Governance, Public Management, Public Personnel, Public Sector Labor Unions
Dissertation Committee:
Eric Zeemering (Chair), Katherine Willoughby, Emily Bell
Dissertation Title:
Rurality in Public Administration: Conceptualization, Measurement, and Implications for Organizational Capacity and Network Structure
Colt Jensen is a Ph.D. candidate in the Public Administration and Policy program at the University of Georgia. He specializes in local government management, public personnel administration, and network governance. His current research focuses on the evolving influence of government labor unions on public personnel outcomes, rural local governance, and the role of public values in decision-making processes. He is working to complete his dissertation by summer 2024.
Colt's recently published work can be read in the American Review of Public Administration.
---
Ju Won Park 
PhD, Expected May 2024
Curriculum Vitae
Personal Website
Fields of Study:
Public Management, Organizational Behavior, and Public Personnel Management
Dissertation Committee:
Bradley Wright (Chair), Hal Rainey, Edward Kellough
Dissertation Title:
Telework: A Double-Edged Sword for Gender Equality?
My name is Juwon Park. I am a doctoral candidate in Public Administration and Policy at the University of Georgia (UGA) and expect to graduate in May 2024. My research and teaching interest focuses on public management, organizational behavior, and public personnel management.
My research agenda encompasses two areas of interest. The first area focuses on exploring managerial strategies that can make telework more effective in promoting positive job attitudes and intra-organizational equity. The second centers on how leaders can create a more ethical work environment within the public sector. As a result of the potential contributions of this research, I was selected as a 2023 NASPAA "Staats Emerging Scholar Award". My work has been published in the International Public Management Journal (IPMJ), and I was recently appointed to the IPMJ editorial board.
To complement my research background, I have taught my own discussion sections of Introduction to American Government (POLS 1101), as well as my own course, Introduction to Public Administration (PADP 3000), to UGA undergraduate students with diverse backgrounds. My course evaluations are consistently high, and I won the UGA's Outstanding Teaching Assistant Award in 2023.
Alongside my research training and teaching experience, I worked as a junior human resource consultant at a Mercer consulting firm and experienced real-world aspects of management. My relevant professional background allows me to identify important research questions and bring real-world examples to future government bureaucrats in the classroom.
---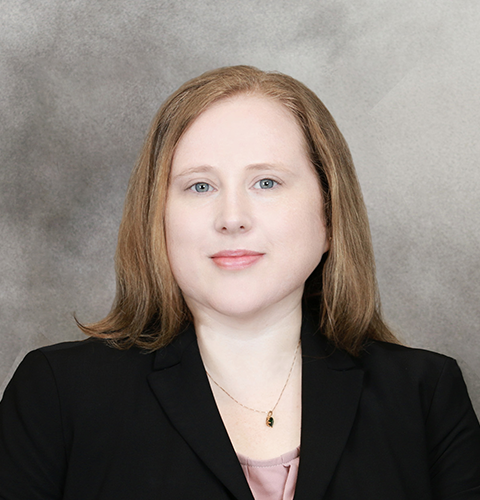 Melanie Waddell 
PhD, Expected May 2024
Curriculum Vitae
Personal Website
Fields of Study:
Public Finance, Disasters, Emergency Management, Public Policy
Dissertation Committee:
Katherine Willoughby (chair), David Bradford, and Felipe Lozano Rojas
Dissertation Title:
How do States Budget for the Worst?
My name is Melanie Waddell and I am a doctoral candidate in Public Administration and Policy at the University of Georgia. I expect to graduate in May 2024. I study governments' efforts to plan for, understand, and respond to natural weather-related disasters, crises, and emergencies, primarily through a public finance and public policy lens.
My current work focuses on states as important managers in emergency management networks, local and state policy planning for severe disasters, and how budgeting decisions for disasters are tied to financial outcomes for states. My solo-authored paper, "Repeat Audit Findings: How FEMA Responds to Feedback", is currently under review at the International Journal of Disaster Risk Reduction. It focuses on questions of recurring problems experienced by local governments impacted by disasters and how FEMA handles that feedback, with findings showing that feedback is not utilized consistently, and that there are regional variations in addressing these recurring problems.
I have taught well-received sections of Introduction to American Government as a Teaching Assistant. I have also taught two courses, Introduction to Public Administration and Public Administration and Budgeting, as an Instructor of Record. My course evaluations are consistently high, and I won the Outstanding Teaching Assistant Award in February 2022.
Prior to my time at UGA, I received my Master's from Northeastern University in Political Science, I worked at the National Council on U.S.-Arab Relations in Washington D.C., and I worked as a paralegal at a law firm specializing in corporate nursing home negligence.