The SPIA Board of Visitors is an independent, self-governing body of advisors to the School of Public and International Affairs.
Acting individually and collectively, its members promote the best interests of the school, sharing high-level counsel and expertise with the Dean and with one another in a spirit of mutual respect, collaboration, and consultation. In its work, the Board takes into account the interests of students, faculty, staff, administrators, and alumni. It is focused on a strategic level, advocating for the school within the University community and the public sphere.
Board of Visitors members are alumni, parents, or friends of the School with a history of significant engagement. By joining the Board, they commit to supporting the school and to staying informed, just as the school commits to helping them stay informed. They agree to provide perspective in advising the Dean on how to identify and address both immediate challenges as they arise and long-term opportunities.  They serve as ambassadors furthering the objectives of the Board of Visitors on behalf of the School of Public and International Affairs.
---
Ambassador David Adelman (AB, '86)

Managing Director and General Counsel, KraneShares
New York, NY
Ambassador (Ret.) David Adelman is a Managing Director and the General Counsel of KraneShares. He previously was a Managing Director at Goldman Sachs in Hong Kong and partner in two global law firms practicing law in New York, Washington, D.C., and Atlanta. David was the 15th United States Ambassador to Singapore serving during the first term of the Obama-Biden Administration. He previously was an appointed member of the Monetary Authority of Singapore's Capital Markets Committee and served on the Executive Board of the Hong Kong Treasury Markets Association. David was a member of the Board of Governors of the American Chamber of Commerce in Hong Kong. David is a Trustee of the National Committee on American Foreign Policy and a member of the Council on Foreign Relations and the Advisory Board of the Israel-Asia Center. He is an Adjunct Professor at New York University where he teaches international relations of the Asia-Pacific region at the graduate level. David received his J.D. from Emory University where he is a recipient of the Emory Medal. He earned an M.P.A from Georgia State University and B.A. from the University of Georgia. David and his wife Caroline reside in New York City and have three adult children.
Mr. Christopher M. Brown (AB '01)
Senior Vice President, U.S. Partnerships, Citi
San Francisco, CA
Chris Brown is the SVP for U.S. Business Partnerships at Citi, leading national community investments & initiatives, strategic partnerships, and other public affairs functions for the firm. Prior to Citi, Chris served as senior staff in Congress and led public affairs functions within healthcare, nonprofit, & technology industries. Since 2007, Chris has launched campaigns to enact over 50 policy reforms across local, state & federal governments. As Counsel for the U.S. House Committee on Education & Labor, he drafted federal workforce protection policies; and as Legislative Director on the U.S. House Committee on Energy & Commerce, he drafted key provisions of the Affordable Care Act, the Wall Street Reform Act (Dodd-Frank), & worked on global trade issues. In 2011, Chris led expansion efforts in Panama for a global development firm, and later became the inaugural Director for Federal Affairs at PolicyLink – a national research and action institute for racial & economic equity. There, he led efforts to secure over $1.2B in federal funding for economic development programs, created the organization's portfolio on tax & financial policy, and helped establish Citi's national community advisory board. Chris was later named Sr. Counsel for Bird, a global electric vehicle technology company where he led government and community partnerships across the U.S. west coast. At the onset of the COVID crisis, Chris became the inaugural Chief of Policy & Communications at PRC, a premier health and human service provider for the City of San Francisco supporting the city and California's economic and health recovery efforts of 2020 and 2021. Prior to joining Citi, Chris advised various corporations, foundations, governments, and political campaigns – including the Economic Policy Councils for presidential candidates Hillary Clinton in 2016, and Joe Biden in 2020. Chris holds a BA from the University of Georgia, and a JD from DePaul University College of Law in Chicago. Chris is based in San Francisco, and is featured and published in a variety of policy and media outlets.
Ms. Caitlyn Cooper Dill (AB '07)
Director of Business Development for the U.S. Public Sector Division, NetApp
Watkinsville, GA
Caitlyn Cooper Dill, a 2018 UGA 40 Under 40, is a 2007 graduate of the School of Public and International Affairs.
Caitlyn's love of politics started at an early age.  She accepted her first political job as the volunteer coordinator for a local Superior Court race at age 19.  Since then, Cooper has worked on local, state and national campaigns and has worked in Georgia's 159 counties.  Her work as a certified forensic interviewer of children led her to being named Girl Scouts of Historic Georgia Woman of the Year, the Bar Association Liberty Bell Award recipient and was given a certificate of special recognition by US Congressman Sanford Bishop.  Because of her work with over 400 women and children, Caitlyn is passionate about these issues and advocates for them through various outlets.   After 10 years in politics and government affairs, she accepted a role with former client NetApp, a Fortune 500 hybrid cloud data services and data management company headquartered in Sunnyvale, California.
A 2010 Georgia Trend Magazine 40 Under 40, Cooper was the youngest in 2010 given this prestigious award.  She is a Past President of the Marietta Rotary Club, a graduate of Leadership Cobb Class of 2014 and a recent graduate of Honorary Commanders 2016.  She was named to the 20 Rising Stars Under 40 list by Cobb Life Magazine and is a Board Member of the Cobb Chamber of Commerce.  Recently, she was awarded the Young Professional of the Year by Cobb Chamber of Commerce and was awarded the Jimmy T Anderson Rotarian of the Year this summer.
Caitlyn is married to Andrew Dill, a 2006 graduate of SPIA and the Terry College of Business.  The two reside in Watkinsville.
Mr. Lee Culpepper (AB '84)
Vice President of Public Affairs, Wal-Mart Stores Inc.
Bentonville, AR
Lee Culpepper is the Vice President of Public Affairs at Walmart.  He has previously held the roles of Vice President of Corporate Affairs and Vice President of Federal Government Relations.  He joined Walmart in July, 2005. In his present role, Lee oversees corporate reputation research and advertising as well as issue management, advocacy and strategy.  He oversees Walmart's federal and state grassroots outreach programs.  He also leads Walmart's efforts with external stakeholder and constituent groups and is charged with the development and execution of strategy with key diverse organizations. Prior to joining Walmart, Lee worked for the National Restaurant Association for 12 years departing as their Senior Vice President of Government Affairs and Public Policy.  He spent more than eight years on Capitol Hill, handling legislative issues for members in both houses of Congress.  He is a graduate of the University of Georgia. Lee currently serves on the Board of Visitors of the University of Georgia School of Public and International Affairs. In January 2015, he was elected to the National Retail Federation Foundation Board of Directors and in 2016 was the recipient of the NRF Silver Plaque award for making a major contribution to the retail industry and for his outstanding leadership in NRF council and committee work.  He also serves on the UnidosUS Corporate Board of Advisors.  He has previously served on the Board of the National Immigration Forum where he served a term as Chair and on the Board of the Asian Pacific American Institute for Congressional Studies (APAICS). Locally, Lee serves on the Steering Committee of EngageNWA and is active with several charitable organizations.
Mr. Jeffrey "Jeff" Gladstein (AB '84)
CEO, Highlands Capital Advisors, LLC
Atlanta, GA
Jeffrey Gladstein is CEO of Highlands Capital Advisors, LLC. He has founded and managed firms that invest in and acquire commercial and residential real estate and provide consultancy and expert testimony services. He is a Certified Mediator in the State of Georgia and qualified as expert witness in Federal and State courts nationwide in matters pertaining to real estate, banking, and related issues. Jeff is a board member of Jewish Interest Free Loan Atlanta (JIFLA). He previously served as the Camping Scholarship Committee Chair of the Jewish Federation of Greater Atlanta and URJ Camp Coleman. Beginning 1988, Jeff has served on numerous advisory boards, chairing several committees, and designing programs to serve youth and those in need. He's donated hundreds of hours of pro bono advisory services to those who could not afford advocacy dealing with large financial institutions, insurance issues, etc. Jeff earned his Bachelor of Arts in Political Science from the University of Georgia. He currently resides in Atlanta, GA and is a patron of the arts, hiking, boating, travel, bicycling and theater.
Mr. Keane Johnson (AB '04, MED '05, BS '07)
Director & Senior HR Leader – US Engineering & Research, Microsoft
Charlestown, MA
Keane Johnson is the Director & Senior HR Leader for Microsoft Research and Development for the North American – East Coast. In this role he is responsible for aligning, establishing and driving Microsoft's people priorities in the region.
Prior to joining Microsoft, Keane worked at Liberty Mutual for almost 10 years in various HR leadership roles. He started his career working in higher education managing student support services programs.
Keane holds a BA in Political Science, BS in Consumer Economics and a Masters in Education all from the University of Georgia. He is passionate about volunteering and giving back; particularly to those organizations that enhance the availability and access to education.
Mr. Ronald "Ronny" D. Just 
Governmental Relations Manager, Georgia Power
Atlanta, GA
Ronny Just serves as the Governmental Relations Manager within Governmental and Regulatory Affairs for Georgia Power. In this position, he develops and implements statewide strategies for ensuring informed policymaking around energy and environmental matters. He also directs Georgia Power's strategic research relationships with the University of Georgia and Georgia Southern University. In previous positions, Just served as the Environmental Issues and Air Quality Manager for Environmental Affairs, where he oversaw power plant compliance and helped improve working relationships with environmental advocacy groups. He also was the Customer Service Manager for more than 14 business offices in northeast Georgia, serving more than 156,000 residential, commercial and industrial customers. Just has had extensive experience working collaboratively with elected officials across the Southeast and Washington, D.C., through his roles as Senior Environmental Specialist, Assistant to the Vice President of Governmental and Regulatory Affairs, and Federal Legislative Affairs Director. In these positions, he assisted with providing a science-based voice on energy and environmental issues. In the Atlanta community, Just is a board member for the Georgia Institute of Environmental Leadership, the Clean Air Campaign, and co-chairs the Georgia Chamber of Commerce Energy & Environment Committee. He also served at the Metro Atlanta Chamber of Commerce as a loaned executive as Interim Vice President for Transportation Policy. Just is a graduate of Georgia Southern with a B.S. in biology. He and his wife Kim, a registered nurse and Georgia Southern University alumna, reside in Atlanta. He just celebrated 31 years of service with Georgia Power.
Dr. Jared J. Llorens (PhD '07)
E.J. Ourso College of Business, Louisiana State University
Baton Rouge, LA
On November 1, 2020, Professor Jared Llorens assumed the role of dean of the E. J. Ourso College of Business at Louisiana State University. Previously, Llorens was the chair of the Department of Public Administration, and he currently holds the E. J. Ourso Professor and Dean Endowed Chair. As department chair, Llorens was responsible for leading LSU's Master of Public Administration program, which has successfully prepared local, regional, and national leaders for over 40 years.His scholarly research focuses primarily on public management, with particular interests in compensation and recruitment. He is the former editor-in-chief of Public Personnel Management and currently serves as an associate editor for the Public Administration Review. His research has been published in various academic outlets, and he is a co-author of the widely adopted textbook Public Personnel Management: Context and Strategies 6th & 7th ed.
Before beginning his academic career, Llorens served as a human resources analyst with the U.S. Office of Personnel Management and U.S. Department of Labor in both Dallas and Washington, D.C. Llorens is a native of Baton Rouge, La. and received his BA in English from the Loyola University of New Orleans, his MPAff from the University of Texas at Austin's LBJ School of Public Affairs, and his PhD in Public Administration from the University of Georgia's School of Public and International Affairs.
Joshua Mackey (AB '05)
Partner & Founder, Capital City Public Affairs
Atlanta, GA
Joshua Mackey is a Partner and Founder for Capital City Public Affairs with over 15 years of experience in government relations and politics in the State of Georgia. Previously, Mr. Mackey served in several political capacities including as a Senior Advisor to Geoff Duncan's successful campaign for Georgia Lt. Governor in 2018, Co-Chair of the Georgia Leadership Team for Marco Rubio for President, the Cobb County Chairman for Georgia Secretary of State Brian Kemp's 2010 and 2014 campaigns, and as Deputy Political Director for Bill Stephens's 2006 campaign for Secretary of State. Mr. Mackey has also served in multiple capacities as a consultant, advisor, campaign manager and fundraiser for multiple candidates for Congress, the General Assembly and local office. He has also served as Chairman of the University of Georgia's School of Public & International Affairs Alumni Board.
Mr. Mackey previously served as the Vice President of Government Relations for FrogueClark, as well as Vice President of Government Affairs at Brock Clay, where he was the lead government relations consultant for major companies and statewide associations. Mr. Mackey also previously served as a staff member in the Georgia General Assembly. Mr. Mackey grew up an Army brat and graduated from the University of Georgia with a Bachelor of Arts in political science and a Master of Business Administration (MBA) from Georgia State University. He currently resides in Brookhaven with his wife, Kallarin and their son, Bennett.
Mr. Terry A. Mathews (AB '82)
Founder, Mathews & Maxwell
Atlanta, GA
Terry represents the legislative and regulatory interests of major corporations from healthcare and pharmaceutical interests to mining regulations and transportation strategies and regional planning issues. Terry has been particularly successful in helping clients navigate the annual budget process and agency regulatory activities. In a poll of state legislators and political leaders published by James Magazine, Mathews & Maxwell has been named twice as Georgia's most effective governmental affairs firm and has ranked in the top ten of most effective firms since the polls inception. Terry was also named to the Georgia Lobbyist Hall of Fame by James Magazine in the 2103 November/December edition. Before Mathews & Maxwell, Inc. was founded in 1997, Terry worked as a senior advisor to U.S. Senator Sam Nunn. He is widely known in Georgia for his many years of service to Senator Nunn having served as State Director traveling Georgia extensively monitoring public opinion and maintaining contacts with business, community and political leaders. He organized Senator Nunn's last re-election campaign and was his key advisor on all political activities. Prior to his work for Senator Nunn, Terry served as an assistant to the Secretary of the Georgia State Senate. Terry was selected by the University of Georgia for the inaugural class of the Bulldog 100: Fastest Growing Bulldog Businesses an award to businesses that are owned and operated by UGA Alumni. He is a member of the University of Georgia School of Public and International Affairs Board of Visitors, the UGA President's Club, the Georgia Professional Lobbyist Association and the Georgia Chamber of Commerce Governmental Affairs Committee. Terry, and his wife Margaret Park Mathews, live in Atlanta.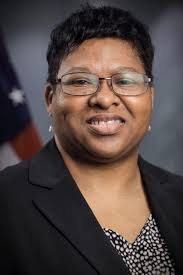 Ms. Lora McCray (AB '85)
Director, Office of Minority and Women Inclusion
Consumer Financial Protection Bureau
Washington, D.C.
Lora is an accomplished Senior Executive with more than 20 years of success spanning banking, financial services, and housing. Her areas of expertise include diversity, equity and inclusion, strategic thinking, fundraising and resource development, program development and implementation, organizational development, and corporate social responsibility. As a Director, Office of Minority and Women Inclusion (OMWI) at the Consumer Financial Protection Bureau (CFPB), Lora provides strategic direction and oversight of the Bureau's OMWI policies and practices regarding workforce diversity, workplace inclusion, minority-and women-owned businesses and regulated entities.  In addition, she oversees and advises the Bureau Director on the impact of Bureau policies and practices on minority- and women-owned businesses. Also, she has led CFPB efforts on racial equity creating internal programs to engage and support staff in navigating racial equity issues, collaborating with division leaders on strategies to ensure that mission work incorporates a focus on racial and economic equity, and leading a Bureau-wide Racial and Economic Equity Taskforce to develop an agency definition and goals on racial and economic equity. Lora's career includes a broad range of diversity practice and management, as well as additional experience in affordable housing and community development, financial services, philanthropy, labor and employment law, and organizational development. Lora obtained her Master of Arts in Applied Anthropology from the University of Memphis; her Juris Doctorate with a concentration in Labor Law and Employee Discrimination from the University of Washington School of Law, and her Bachelor of Arts in Political Science from the University of Georgia.
Mr. James "Jim" P. McVaney, Jr. (AB '92)
Principal, Kinetic Solutions Group
Washington, D.C.
Jim McVaney is Principal at Kinetic Solutions Group, a company that develops and implements uniquely effective advocacy, communications, finance, energy project development and business strategies for leading companies and organizations across an array of highly regulated industries. Previously, he was Senior Director, Federal Relations and Policy for Bayer Corporation. In this role, he led advocacy activities for the company's plant biology, chemicals and environmental sciences businesses. Over the years Jim has led the outreach and political risk mitigation efforts in support of Bayer's acquisition of Monsanto, developing and executing strategies for engagement with Congress and the Executive Branches of the US government, including the Department of Justice, Treasury and Agriculture, as well as the inter-agency Committee on Foreign Investment in the United States (CFIUS). Jim has spent nearly two decades representing companies and industries before the US government, focusing on energy and environmental policy matters. Before joining Bayer he served as the government affairs lead for an agrochemicals and alternative energy, director of government relations at the association representing US airlines, the chemicals manufacturing sector and retail grocers. Like many government relations professionals, Jim started his career as a staffer in Congress, working for John Linder of Georgia. Over the course of his career he has managed a political action committee, serval coalitions, multiple grassroots campaigns and served as treasurer and a board member of an association. Jim holds a Bachelors Degree in Political Science from the University of Georgia and a Masters in International Business from Georgetown University. He lives in Arlington, Virginia with his wife and son.
Ms. Harriet J. Melvin (ABJ  '86)
President, The Capitol Group
Washington, D.C.
Harriet Melvin is a partner at Thorn Run Partners, a government affairs firm. She previously served in several prominent positions including founder of The Capitol Group, partner at Quinn Gillespie & Associates, Congressional staff member, Director of Federal Government Affairs for Circuit City, Legislative Representative for the National Federation of Independent Business, and member of the Presidential Review Board. She has served as an executive committee member of Women Impacting the Nation and the Value in Electing Women PAC. She graduated with an ABJ from The University of Georgia. She currently resides in Alexandria, VA.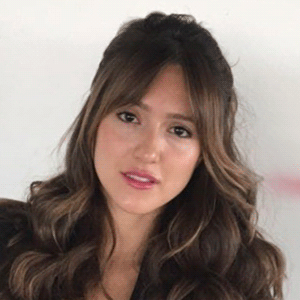 Ms. Susanna Mesa (AB  '08)
Senior Vice President, Strategy & Operations, Prothena Corporation PLC
San Francisco, CA
Susanna Mesa is a 2008 graduate of the University of Georgia School of Public & International Affairs. She is a global biotechnology executive focused on the development of medicines for patients suffering from unmet medical needs. Susanna currently serves as Senior Vice President of Strategy & Operations for Prothena Corporation. Previously, she served as Vice President of Corporate Development & Capital Markets at Alector, a biotechnology company developing disruptive change in the way the world treats neurodegenerative disorders. She previously was the Vice President, Global Commercial Strategy for DBV Technologies.
Susanna joined DBV in 2014 to support the Company's expansion into the United States. Prior to her Global Commercial Strategy role, she served as Chief Business Officer, overseeing strategic positioning, capital markets and corporate and public affairs. During her tenure at DBV, she has played an instrumental role in defining and implementing the Company's strategy. She led the listing of DBV in the Nasdaq Stock Market and has helped raised more than $700 million to support the development of the Company's immunotherapy platform.
Prior to joining DBV, Susanna served as an advisor to biopharmaceutical companies on capital formation and business development opportunities at Trout Group. Susanna has also held positions at the Leukemia & Lymphoma Society and Jefferies.
Susanna holds a bachelor's degree from UGA, where she graduated Magna Cum Laude.
Ms. Sherry Moreland (AB '79)
President and Chief Operating Officer, Mediant
Cary, NC
Sherry Moreland is President and Chief Operating Officer for Mediant, a leading provider of investor communications technology and technology-enabled solutions to banks, brokers, corporations and funds. Sherry brings more than 30 years of industry experience in broker/dealer operations, mutual fund processing, shareholder services operations, and retirement plan administration, among other functions to the role. She previously served as Mediant's Chief Operating Officer. Prior to that role, Sherry was Vice President and Senior Operations Manager for First Union's Corporate Trust Group (now Wachovia), and Assistant Vice President of Operations for Reliance Trust Company. She also held positions at Primerica Financial Services in Operations and Customer Service. Sherry holds a BA in political science from University of Georgia. Throughout her career she has served on and chaired several financial industry committees and taskforces.  Sherry currently resides in Cary, NC.
Major General Arnold L. Punaro (MA '76)
CEO, The Punaro Group
McLean, VA
Major General Arnold L. Punaro is Chief Executive Officer of the Punaro Group, LLC, a Washington-based firm supporting fortune 100 companies with a wide-range of business services. He is currently Chairman of the Secretary of Defense's Reserve Forces Policy Board and Chairman of the National Defense Industrial Association. He is consistently named by Defense News as one of the top 100 national security leaders. He also serves on the board of the Atlantic Council and the Georgia Institute of Technology Sam Nunn School of International Affairs. He has held prominent previous positions, including Marine Corps Major General, staff director of the Senate Armed Services Committee, and Director of National Security to Senator Sam Nunn and Executive Vice-President of SAIC. Major General Punaro holds a B.S. from Spring Hill College in Mobile, Alabama, an M.A. in journalism from the University of Georgia and an M.A. in national security studies from Georgetown University. He has received multiple awards throughout his career, including the Secretary of Defense Medal for Exceptional Public Service and the 2014 Reserve Officers Association's Minuteman of the Year award. He currently resides in McLean, Virginia.
Dr. Ralph E. Reed, Jr. (AB '85)
President, Century Strategies
Duluth, GA
Ralph E Reed, Jr. is the CEO of Century Strategies, a public affairs firm. He is also the founder of the Faith and Freedom Coalition and an advisory council member of SafeHouse Outreach. He has previously held several prominent positions including advisor to George W. Bush's presidential campaigns, chairman of the Georgia Republican Party, and executive director of the Christian Coalition of America. He graduated with his BA from the University of Georgia and his Ph.D. from Emory University.  He was named by TIME as one of the 50 future leaders of America under 40 and has authored seven books.
Ms. Jill Rulli (AB '11)
Founder, The Thought
New York, NY
In her sophomore year of college, seeing a U.S. Senate contest unfolding in her home state of Georgia, Jill set out to volunteer on her first campaign.  Smitten with a lifestyle of fast food and minimal sleep, she became a campaign junkie. In the years that followed, Jill made it her mission to learn the craft of political campaigns, climbing the org chart from volunteer to campaign manager. She went on to harness that experience and provide strategic planning for a variety of entities in support of candidates and causes. In 2018 she stepped back from the political arena and launched The Thought  an e-commerce business featuring greeting cards from more than 80 independent artists and a suite of concierge services. As a recovering political professional, her work is focused on improving the quality of relationships through timely and thoughtful communication.
Jill's previous endeavors include (2) presidential campaigns and (4) U.S. Senate campaigns, twice serving as Statewide Campaign Manager, as well as time as an Adjunct Professor at George Washington University. She has advised a variety of Federal and Super PAC, 527, 501(c)(4), RNC Victory, Capitol Hill, and global non-profit organizations.
Ms. Julie C. Smith (AB '00)

Vice President of External Affairs, Verizon
Alpharetta, GA
Julie Smith is vice president of external affairs for the south area for Verizon. She is responsible for managing Verizon's philanthropic giving in the south as well as government affairs activities. Her territory includes Alabama, Georgia, Florida, Louisiana, Mississippi, North Carolina, South Carolina, and Tennessee.  Prior to joining Verizon, Julie worked for Fox News in New York. While at Fox, she served as the Audience Producer and helped Fox successfully launch their first nationally syndicated morning show. Before her work in television, Julie spent 4 years working for Georgia Governor Sonny Perdue as director of external affairs. In this capacity, Julie served as the Governor's liaison to external groups and organizations throughout the state. She also planned and executed the Governor's public events.  Prior to Governor Perdue's election in 2002, Julie was the deputy finance director for his campaign and helped him achieve the largest upset in gubernatorial politics in the country.  Earlier in her career, Julie served in the Washington, D.C. offices of Georgia Congressmen Bob Barr and Nathan Deal. While working as a Legislative Assistant to Congressman Deal, she advised him on public policy issues ranging from energy, environment, education, and immigration.  Julie, a native Georgian, was born in Athens and raised in the suburbs of Atlanta. She received a Bachelor of Arts degree in Political Science from the University of Georgia and was an officer and member of Delta Delta Delta. Julie serves on the Board of Visitors for UGA's School of Public and International Affairs. She also serves on the Corporate Leadership Council for Fernbank Museum of Natural History. In 2011-2012, Julie served as an honorary commander at MacDill Air Force Base in Tampa, FL.
Mr. William "Bill" Thomas (AB '88)

Attorney, W.H. Thomas Firm, LLC
Atlanta, GA
William "Bill" Thomas is a former federal prosecutor who is an expert in defending individuals and businesses in complex criminal, civil and administrative investigations. Prior to going into private practice, Bill served as a federal prosecutor for the Northern District of Georgia for 12 years. In that role, Bill served for six years as the Chief of the OCDETF ("Organized Crime and Drug Enforcement Task Force") and Narcotics Section for the U.S. Attorney's Office in Atlanta, Georgia. He was responsible for overseeing one of the most extensive electronic surveillance ("wiretap") programs in the country, and for supervising and conducting complex criminal investigations related to national and international drug trafficking and money laundering, fraud, the diversion of pharmaceutical controlled substances, pain management clinics, public corruption, and violent crimes. Having conducted and supervised numerous multi-jurisdictional wiretap investigations, he is an expert in issues related to wiretapping and other forms of electronic surveillance. Bill heads the W.H. Thomas Firm LLC, a boutique criminal and civil litigation firm in Atlanta.
Bill is a native of East Point, Georgia, a UGA Political Science BA ('88), a former member of the UGA Alumni Association Board of Directors, and was instrumental in the creation of a UGA Alumni Association chapter in DeKalb County.
Mr. Chuck Warren 
Managing Director, September Group, LLC
Cheyenne, WY
Chuck Warren is Managing Director of September Group, LLC, a public affairs, crisis communication and initiative qualification company. He is also Managing Director, Monolith Registry, LLC. Chuck has worked for major law firms, municipalities, and companies as diverse as Ragnar Relay; Overstock.com; Blue Cross Blue Shield; Arches Health Plan, Inc.; Delta Airlines; Dorado Systems; Comcast; Gold Cross Ambulance; Eureka Casino Resort; Casablanca Resort Casino; Republican Governors Association; Amazon.com; Republican National Committee; National Republican Senatorial Committee; Freedom Works; Lewis, Young, Robertson & Burningham, Inc.; and Cancer Treatment Centers of America (CTCA).
Chuck has served on the Finance Committee and raised money for some of the following elected officials: Sen. Mike Lee (R-UT); former Rep. Mia Love (R-UT); Sen. Mitt Romney; President George Bush; Rudy Giuliani; the late Sen. John McCain (R-AZ); Sen. Lamar Alexander (R-TN); former Sen. Jeff Flake (R-AZ); Sen. Martha McSally (R-AZ); former Rep. Jason Chaffetz (R-UT); U.S. Ambassador to Russia Jon Huntsman (R-UT); Carly Fiorina for President Campaign; Gov. Doug Ducey (R-AZ); as well as numerous issue advocacy groups. In addition, he served as National Republican Congressional Committee Finance Chair for Utah and Arizona.
Mr. Warren serves, or has served, as a consultant for former Sen. Orrin Hatch (R-UT); Sen. Mike Lee (R-UT); Sen. Lindsey Graham (R-SC); Sen. Pat Roberts (R-KS); CARLY for America 2015-16; and Keep the Promise Super PAC, 2016. In addition, Mr. Warren was selected in "Campaigns and Elections" Influencers 500 in 2013.
He is managing director of Running With the Bulls, LLC, participates on the Business Constituency Committee at ICANN, and is on the USGLC Utah Advisory Committee.
Chuck has appeared on numerous radio programs, such as NPR, and his columns and comments have been published in Breitbart, The Daily Caller, Roll Call, The Wall Street Journal, Arizona Capitol Times, PJMedia.com, Washington Post, Politico, The Tampa Tribune, Cal News, Deseret News, and Washington Times.
Chuck earned a bachelor's degree from Brigham Young University.
---
BOARD MEMBERS EMERITUS
Ms. M. Elaine Bunn (AB '74)
Former Deputy Assistant Secretary of Defense for Nuclear and Missile Defense Policy
Office of the Secretary of Defense
United States Department of Defense
Washington, D.C.
M. Elaine Bunn is a Distinguished Research Fellow and Director of the Future Strategic Concepts Program at the Institute for National Strategic Studies (INSS) at the National Defense University. Before joining INSS, she held a number of policy management and analysis positions in the Office of the Secretary of Defense (OSD), served as Principal Director, Nuclear Forces and Missile Defense Policy, in the Office of the Assistant Secretary of Defense for Strategy and Threat Reduction, and was a Presidential Management Intern. Ms. Bunn earned her B.A. from the University of Georgia in 1974 and M.A. from the Johns Hopkins School of Advanced International Studies in 1980. She was a Fulbright Scholar at the University of Neuchâtel 1974-5 and a member of the Class of 1988 at the National War College. Her awards include the Defense Medal for Distinguished Civilian Service and the Medal for Meritorious Civilian Service. She currently resides in Washington, DC.
The Honorable Valerie Caproni (JD '79)
Federal Judge, U.S. District Court, Southern District of New York
New York, NY
The Honorable Valerie Caproni is a United States District Court Judge in the Southern District of New York.  Judge Caproni was appointed by President Obama and took the bench in January 2014. She had a varied legal career prior to taking the bench, including serving as Vice President and Deputy General Counsel, Litigation and Investigations at Northrop Grumman, a leading global security company, General Counsel of the Federal Bureau of Investigation, Regional Director of the Pacific Regional Office of the Security and Exchange Commission, and as chief of the Criminal Division in the U.S. Attorney's Office for the Eastern District of New York. She previously was in private practice at Simpson Thatcher & Bartlett and at Cravath, Swaine & Moore, two New York law firms. Judge Caproni earned in B.A. from the H. Sophie Newcomb College (merged with Tulane in 2006) and her J.D. from the University of Georgia School of Law. In 2009, she gave the inaugural Susette M. Talarico Lecture at the UGA Chapel in Athens. She currently resides in New York, NY.
The Honorable Wyche Fowler, Jr.
Former U.S. Senator, Georgia
Former U.S. Ambassador to Saudi Arabia
Washington, D.C.
Term: April 2004 – June 2016
The Honorable Wyche Fowler previously served in several prominent positions including service in the United States Army, attorney, Atlanta City Councilman, Member of the U.S. House of Representatives from Georgia, United States Senator from Georgia, and United States Ambassador to Saudi Arabia. He also served as Chairman of the Board of Governors for the Middle East Institute. He graduated with his BA from Davidson College and his JD from Emory University. He is the recipient of the Jefferson Cup from the Federal Bureau of Investigation and recently taught at UGA's Oxford Program. He currently resides in Atlanta, GA.
General (RET) Eugene E. Habiger (BS '63)*
Distinguished Fellow and Policy Advisor,
Center for International Trade & SecurityFormer Commander in Chief, U.S. Strategic Command
San Antonio, TX
Eugene Habiger is a retired United States four-star General and the Chairman of the Board of Earthwater Resources. He is on the Board of Directors of the Nuclear Threat Initiative, the Fisher House Inc of San Antonio, and a Senior Fellow at the Gorbachev Foundation of North America. In addition to serving in several prominent positions in the United States Air Force, he also previously served as the Commander in Chief of the United States Strategic Command, the United States Department of Energy Director of Security and Emergency Operations, President/CEO of the San Antonio Water System, and currently serves as a Distinguished Fellow and Policy Advisor for the University of Georgia's Center for International Trade and Security. Ret. Gen. Habiger received his BS from the University of Georgia and his MS from George Washington University. He is the recipient of several honors including the Air Force Distinguished Service Medal, Legion of Merit Medal, Distinguished Flying Cross, Defense Meritorious Service Medal and the Meritorious Service Medal and Air Medal with 3 Oak Leaf Clusters.
Mr. John Frank "Jack" Halper (MPA '77)
First Vice President – Investment officer
Financial Advisors
Wells Fargo Advisors
Athens, GA
John Halper is a First Vice President – Investment Officer and Financial Advisor for Wells Fargo Advisors. He is on the Board of Directors of the UGA Touchdown Club. He also formerly served as the co-president of the Friends of the Museum at the Georgia Museum of Art, President of the American Heart Association, President of Jennings Mill Country Club, board member of Southern Heritage Bank, and board member of the Coliseum Club of Georgia. He is a graduate of Leadership Athens and Former Chairman of the President's Club Smith Barney Inc. Community Oriented Policing, Athens, GA. He previously served in several prominent positions including as a Special Agent for the Federal Bureau of Investigation, communications consultant for Illinois Bell, branch manager for Robinson Humphrey/Smith Barney, and in the United States Army.  He was a top graduate of Combat Leadership School Chu Lai. He received his BS from Loyola University, his MPA from the University of Georgia, and completed post-graduate work at the University of Georgia. He is the recipient of the Bronze Star Medal and the Purple Heart Medal commendations for his service in the Army. He currently resides in Athens, GA.
Mr. James Robert "Bob" Hurley (AB '72)
Former President and CEO
Beckman Coulter, Inc
Elkin, NC
Bob Hurley retired in 2013 as President and Chief Executive Officer of Beckman Coulter, Inc. He was responsible for Beckman Coulter's $3.7 billion global diagnostics product business. Beckman Coulter develops, manufactures and markets products that simplify, automate and innovate complex biomedical testing, and is based in Brea, California. Bob joined Beckman Coulter in 2005 as Senior Vice President, Human Resources and Communications. Because of his extensive operational experience in Japan, he led the team who successfully acquired Olympus Diagnostics, one of the largest healthcare acquisitions ever done in Japan. In September 2010, Bob was appointed by Beckman Coulter's Board as President and Chief Executive Officer of Beckman Coulter. He led the organization during a period of rapid change, and successfully led the sale of the company to Danaher in June 2011. Prior to joining Beckman Coulter, Bob spent over 25 years at Baxter International with assignments in general management, business development and human resources. After an initial career in human resources, he was elected corporate officer and President of Baxter Japan in 1992 and led the Japan organization for over 8 years. During this time, he also assumed responsibility for Baxter's China and Hong Kong operations. Upon returning to the United States in 2000, Bob was responsible for acquisition integration and alliance management. He was appointed to lead a major restructuring of the company in 2004 resulting in a reduction of operating cost of $350 million. After graduating from Georgia, Bob served for 8 years in the United States Army as an airborne, special forces captain. Bob served on two for profit Boards – Liposcience and Eyeonics, and recently served as a Director and Board Chair for two non-profits – OneOC and Working Wardrobes. He is currently on the Board of the School of Public and International Affairs of the University of Georgia. He also attended the Stanford University Director's Program. He graduated with a BA Degree in Political Science from the University of Georgia where he was on the debate team, Student Body President, a member of Sigma Chi fraternity, an orientation leader, and was selected to Sphinx in 1970. He was selected by the Sigma Chi international fraternity as a Significant Sig in 2015. Bob recently married Dot Dempsey Hurley, who was his homecoming date in 1970. Combined they have 7 children and 13 grandchildren. Bob and Dot live in Elkin, North Carolina but spend a lot of time in California.
Mr. Joshua W. Jones (ABJ '08, AB'08, MBA '16)
President and CEO
Red Clay Communications, Inc., Halifax Strategies, Inc.
Atlanta, GA
Joshua W. Jones has provided strategic counsel to some of the world's leading corporations, political candidates and associations. As the founder and CEO of Red|Clay Communications and Halifax Strategies, Jones has consulted for more than 450 political and public affairs campaigns. His extensive experience in political advocacy, management and communications has translated into victories in nearly every state. During the George W. Bush administration, Jones served as a lead for the White House Office of Presidential Advance, where he was responsible for planning, organizing and executing presidential events. Jones has appeared on broadcast news networks, including NBC and ABC, and his work has been featured on cable news networks across the country. He is a frequent guest on syndicated talk radio. In addition to his leadership roles at Red Clay Communications and Halifax Strategies, Jones serves as a Senior Advisor to west coast based September Group, LLC.
Ms. Eleni Pryles Kalisch (ABJ '83)
Vice-President, Federal Relations
Royal Caribbean Cruises, Ltd.
Miami, FL
Term: March 2010-November 2016
Eleni Pryles Kalisch currently serves as Vice President, Government Relations at Royal Caribbean Cruises Ltd.  After serving 12 years with the Federal Bureau of Investigation (FBI) in Washington, DC, Ms. Kalisch joined Royal Caribbean in 2007 as Vice President of Federal Relations where she is responsible for the development, planning and execution of Royal Caribbean's policies and objectives involving federal legislative and regulatory matters.   In 2014, Ms. Kalisch's responsibilities were expanded to include government relations for all European nations, as well as for state governments in the U.S.  Her title is now Vice President of Government Relations.  Ms. Kalisch began her FBI career in 1995 as Assistant General Counsel at FBI Headquarters.  In 2003, she was appointed Assistant Director of the FBI's Office of Congressional Affairs to lead the FBI's Congressional liaison program and ensure that the FBI's national security and law enforcement missions, accomplishments, and operations were appropriately communicated to Congress.  In November 2004, Ms. Kalisch was recognized by President George W. Bush with the Presidential Rank Award for Meritorious Executive. Prior to joining the FBI, Ms. Kalisch served as Counsel to the United States Senate Permanent Subcommittee on Investigations of the Senate Committee on Governmental Affairs, under the Chairmanship of Senator Sam Nunn of Georgia.  Prior to moving to the Washington, DC area, Ms. Kalisch served as an Assistant District Attorney in DeKalb County, Georgia and as a news writer at Cable News Network in Atlanta, Georgia. Ms. Kalisch earned her undergraduate degree in journalism from the University of Georgia and her law degree from Georgia State University.   She serves on the Board of Visitors of the University of Georgia's School of Public and International Affairs and on the Miami Advisory Board of The Posse Foundation.
Keith Mason (AB '82 '85)
Principal, KWM Capital Management / Senior Advisor, Oaktree Capital Transportation Infrastructure Team
Atlanta, GA
Keith Mason is a public/private sector partner, attorney and executive board-level advisor with expertise in developing effective public policy to support major infrastructure projects. Mr. Mason currently serves as Principal for KWM Capital Management (since 2016) in Atlanta and as Senior Advisor to Oaktree Capital Management's Transportation and Infrastructure Fund. Following a 19-year career as partner at the law firm of DentonsUS, LLP and predecessor firms McKenna Long and Aldridge LLP and Long Aldridge and Norman LLP, Mr. Mason now leverages his considerable experience in business strategy and public policy issues in areas of economic development, infrastructure finance, and public private partnerships. Most recently Mason was a partner of Dentons US LLP where he served as a counselor to many Fortune 500 companies. He was Co-Chair of Dentons' global Transportation and Infrastructure sector team. Mason helped create and guide the Firm's Municipal Reform and Innovation practice, and co-founded the Firm's expansion of its Government Affairs Public Policy practice.
Mr. Mason has longtime deep experiences in working with federal, state and local governments. In addition to his professional work as a lawyer, he served as Chief of Staff for Georgia Governor Zell Miller (1991-93), Deputy Assistant for Intergovernmental Affairs for President Bill Clinton (1993-94), and Chairman of the Georgia Ports Authority (2001-2003). He recently was named to the Carter Center's Board of Councilors and also currently serves as a member of the Meridian Global Leadership Council, Trustee for Children's Healthcare of Atlanta, Board member for the Richard B. Russell Foundation and is a member of the Rotary Club of Atlanta. He formerly served as a Trustee and Treasurer for the University of Georgia's (UGA) Foundation, Chairman of UGA's Board of Visitors and member of the Savannah College of Art and Design's (SCAD) board of visitors.
Mr. C. Randall Nuckolls (BSA '74, JD '77)
Partner, Dentons US, LLP
Washington, D.C.
C. Randall Nuckolls is a partner at Dentons US, LLP (formerly McKenna Long & Aldridge LLP). He serves on the Board of the Georgia Agribusiness Council and the Georgia 4-H Foundation as well as the Board of Governors of the Wesley Theological Seminary and is the Historian and former President of the Georgia State Society of Washington, DC. He has previously served in several prominent positions including Legislative Counsel for Senator Herman Talmadge and Chief Counsel and Legislative Director for Senator Sam Nunn. For more than 25 years, Randy has served as lobbyist and Washington Counsel for the University of Georgia. He is former President of the UGA Law School Council and Board member of the UGA Honors Program. He graduated with a BS from the University of Georgia and a JD from the University of Georgia School of Law. He has received multiple awards including the Association of Public and Land-Grant University's Outstanding Achievement Award, the Friend of the Extension Award from National Epsilon Sigma Phi, and the Distinguished Alumni Award for the College of Agriculture. He currently resides in Arlington, VA.
Mr. Cecil M. Phillips
President, Place Properties
Atlanta, GA
Cecil Phillips is the CEO of Place Properties L.P. He also serves on the Board of Commissioners of the Atlanta Housing Authority and formerly was a member of the Emory University Board of Visitors. He has previously served in prominent positions including partner at Alston and Bird and Special Assistant and Executive Assistant to the Governor of Georgia. He received his BA from the University of Missouri and his JD from the University of Michigan. He was honored as a Distinguished Alumni by the University of Missouri and named a Friend of UGA by the University of Georgia Alumni Association. He currently resides in Atlanta, GA.
Mr. L Henry Turner III (AB '79)
Vice President, State Government Affairs, Altria Corporate Services, Inc.
Washington, D.C.
L. Henry Turner is the Vice President of State and Government Affairs at Altria. He was formerly a member of the board of directors of the Georgia Port Authority. He received his BA from the University of Georgia. He currently resides in Atlanta, GA.
Mr. Joe D. Whitley (AB '72, JD '75)
Partner, Womble Bond Dickinson
Atlanta, GA
Joe D. Whitley is a partner in the Business Litigation practice group of Womble Bond Dickinson. Previously, Joe served as Chair of the Government Enforcement and Investigations Practice at the law firm of Baker Donelson. Joe serves as a Board Member of the Atlanta Police Foundation, the Washington Legal Foundation, and a member of the Advisory Board of the Atlanta Chapter Federal Bar Association.  Joe is a frequent speaker and lecturer on white collar, compliance and corporate governance issues.  Before joining Baker Donelson, Joe held a number of key government positions to include Acting Associate Attorney General, the third ranking position at Main Justice, General Counsel of the U.S. Department of Homeland Security, and presidential appointments to serve as U.S. Attorney in the Middle and Northern Districts of Georgia.
The Honorable Powell A. Moore (ABJ '59)*
Former Assistant Secretary of Defense, U.S. Department of Defense
Washington, D.C.
Powell A. Moore was the Representative of the U.S. Secretary of Defense to the Organization for Security and Cooperation in Europe, stationed in Vienna, Austria.  He was appointed to this position on March 29, 2006. During the first term of the Administration of President George W. Bush, Mr. Moore was Assistant Secretary of Defense for Legislative Affairs.  He was nominated for this position by President Bush on April 23, 2001 and confirmed by the U.S. Senate on May 1, 2001.  On January 28, 2005, he received the Defense Department's Medal for Distinguished Public Service in recognition for his leadership in coordinating the relationship between the Department of Defense and the U.S. Congress in waging the global war on terrorism. Active in public policy affairs in Washington for more than 40 years, Mr. Moore served as Assistant Secretary of State for Legislative Affairs under President Reagan; on the White House staff under Presidents Nixon, Ford, and Reagan; and as Chief of Staff for Senator Fred Thompson of Tennessee.  He began his Washington career in 1966 as Press Secretary to Senator Richard B. Russell of Georgia, for whom one of three U.S. Senate office buildings is named. Between government assignments, Mr. Moore has advised and represented a variety of clients in connection with their relationship with the United States government.  In this capacity, he has worked for clients from Europe and Asia, as well as the United States.  Most recently, he was Managing Director of Federal Government Relations for McKenna Long & Aldridge with offices in Washington, Atlanta, Brussels, Denver, San Diego, Los Angeles and San Francisco.
Mr. Moore was born in Milledgeville, Georgia, on January 5, 1938.  He graduated from the University of Georgia in Athens in 1959 after attending preparatory school at Georgia Military College in Milledgeville.  After graduation, he was commissioned as an Infantry officer in the United States Army where he served for more than three years with tours in Baumholder, Germany, and Fort Benning, Georgia.
He and his wife, Pamla, resided in Vienna and have homes in the District of Columbia and Colorado.  He has a daughter, Mrs. Frances M. Preston of Franklin, Tennessee; and a son, Allen Moore of Springfield, Virginia.  Mr. and Mrs. Moore together have five grandsons and a granddaughter.
*deceased